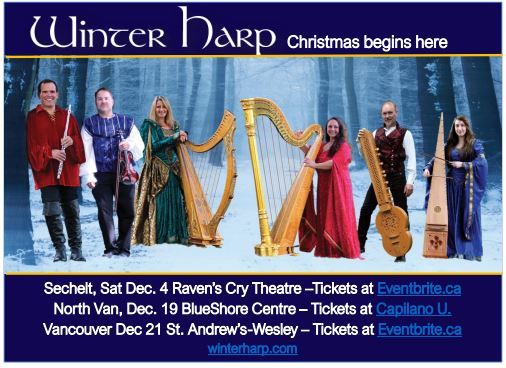 Winter Harp is touring again this December! They are back on stage sharing favourite carols with you and filling the venues with as much Christmas spirit as we can pack in. Stories, songs, tears, laughter -- all are coming your way. 
Tour includes 12 performances including a final performance at the beautiful and newly restored St. Andrew's-Wesley! 
Of course safety is a top priority for all, and under the Provincial Health Orders you will need to show your vaccination passport and photo ID in order to enter. Masks are required while inside.