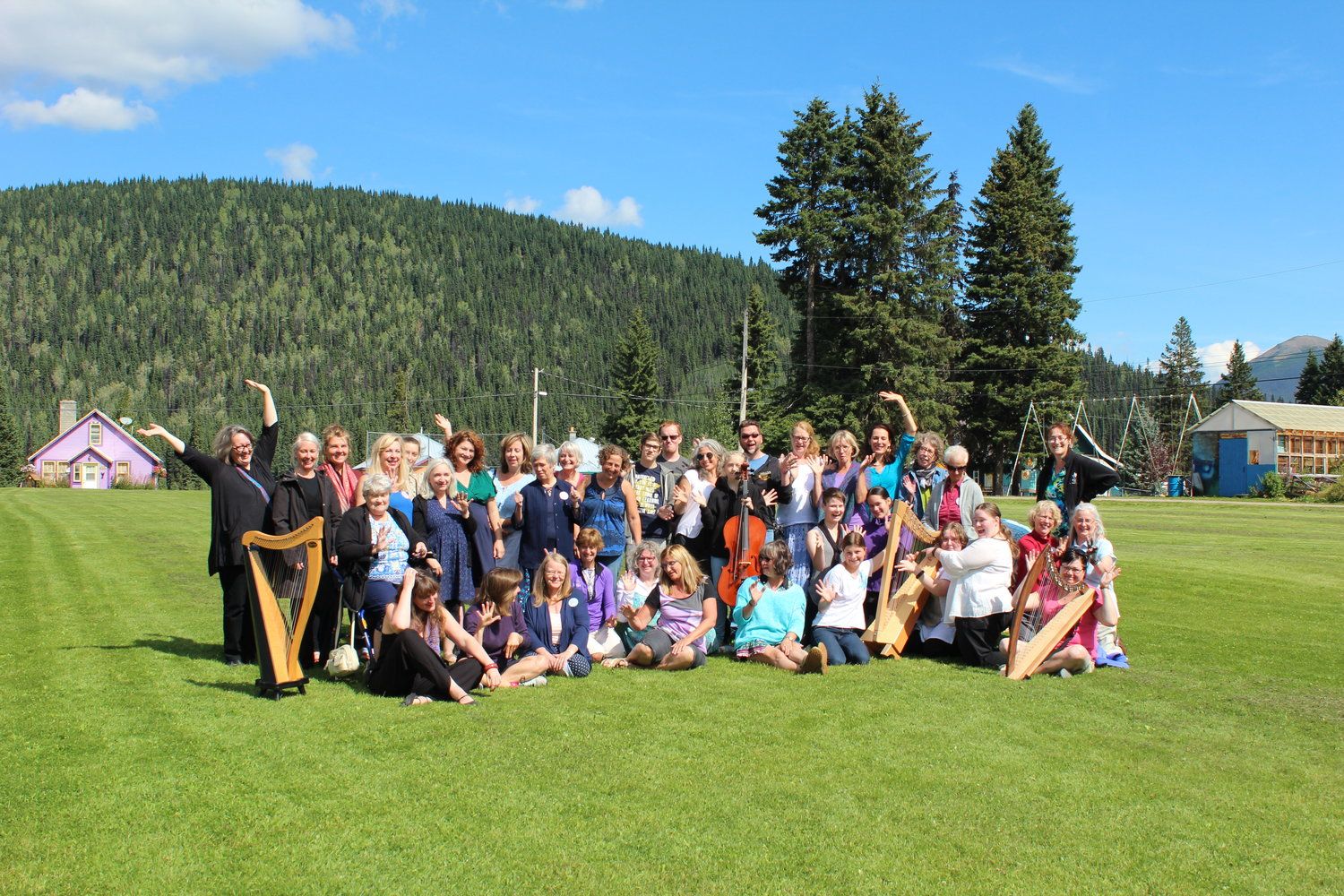 Good news for those who have been waiting - IMA will offer an on-line program this summer. Registrants will participate in a live on-line two-hour class each morning with their instructor and their harp, there will be one "special topics" session each day with one of the instructors (mostly a listening class),  and then a short concert every evening at 5 pm featuring an instructor, with a couple of ceilidh style student performances to begin. We'll try to be our usual informal, supportive style retreat, and try to meet needs of all our participants as best we can. 
The hours have been adjusted for ease in long stretches at a screen, and for those participating outside of our Wells time zone. The classes will be 2 hours, with a 1/2 break in the middle - where coffee and talking will reign - there should be few enough students in each that we can somewhat chat with each other - we know that so much of the pleasure of coming to Wells is meeting your old harp friends every year! 
Sharlene Wallace, Sunita Stanislow, and Seumas Gagne will each teach, somewhat in accordance with the plans made for in-person morning classes. They will be 2 hours instead of 3, however they will be for the full 5 days. 
We'll all join together for the special topics in the afternoon, and for the concerts. 
I'm happy to say that Tristan Le Govic will be playing one of the instructor concert nights, and possible have a special topic as well. 
As you can appreciate, we're working through all the details on the fly. 
All the classes will be done by Zoom, and registrants will get the info they need well in advance. 
Registration will be up soon on the IMA website - I'll be sure and let you know when it is open!