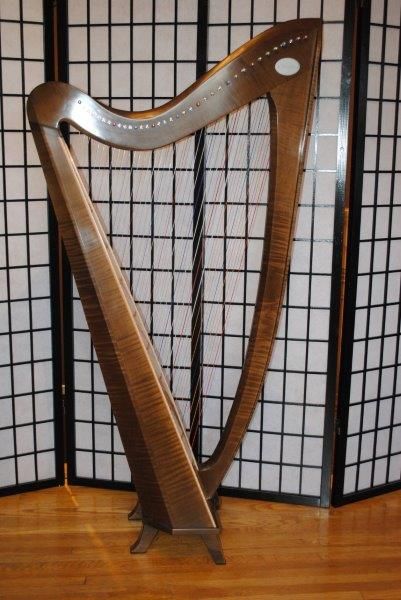 sasha_pawliuk@shaw.ca 
36 String fully levered harp by Jamie Newsom, Emilie style. 
        - built in 2016, this lovely, resonant harp has been well taken care 
of and is in excellent condition 
        - Camac sharping levers 
        - body, neck and pillar made of figured maple with walnut finish 
        - red cedar soundboard 
        - nylon strings with copper wound steel core bass strings Includes 
tuning handle, full set of strings and well-padded carrying case. 
Jamie is only producing a few harps every year, and his current price is 
$7000. 
My asking price is $5900 
Pictures and video of Rebecca Blair playing my harp available on request.